In this city which has not been silent for 2500 years,
I invite you to reflect upon, in silence, not the questions
themselves but the chain of relationships they have created.


For some time, I have been working with beautiful questions which I have specified as a material envisaging its potential to become a collective adventure without necessarily as a communicative practice.


I bring beautiful questions together with the spaces of Bergama Theatre Festival, its participants and the local citizens. I had gathered these questions from 9 people as part of my research creation.


I try to carry beautiful questions without being burdened by them and to convey them without laying claim to them. In order to do this, I stop my verbal communication with the outside world during the period I stay in Bergama. And only in this way, I open myself to interaction with other people, within an ordinary act, through my genuine qualities which do not contain 'I'. By looking for a language that "makes the body speak" as in Helene Cixous's words, I hope to find the opportunity not only to listen to others but also to things. Beautiful questions then would be a point of experience not just words to be understood.


I leave the bonds to be established, the connections to be evoked and what will be born by what I carry, to the heritage of Bergama.


The situations I have constructed as a performative intervention take place in the public and daily spaces. The festival authorities have been informed by me on the third day of the festival about this intervention that I realize on my own initiative.


** 65 beautiful questions which I have gathered from 9 people between 2016-2020 can be found in my book entitled, Making Sense.


QUESTIONS TO BE ASKED; NOT TO BE ANSWERED, 2021
'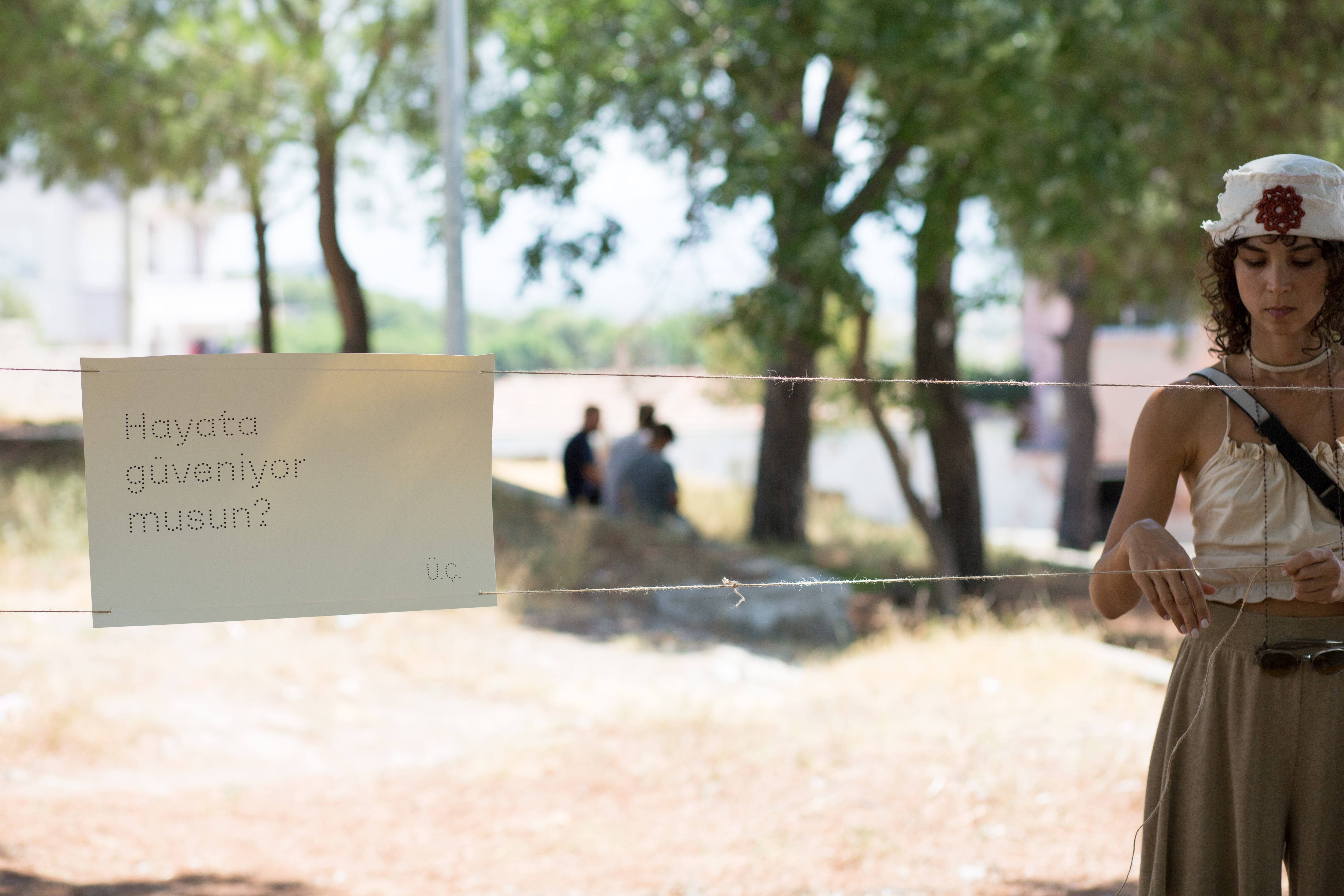 Performance Recording︎︎︎