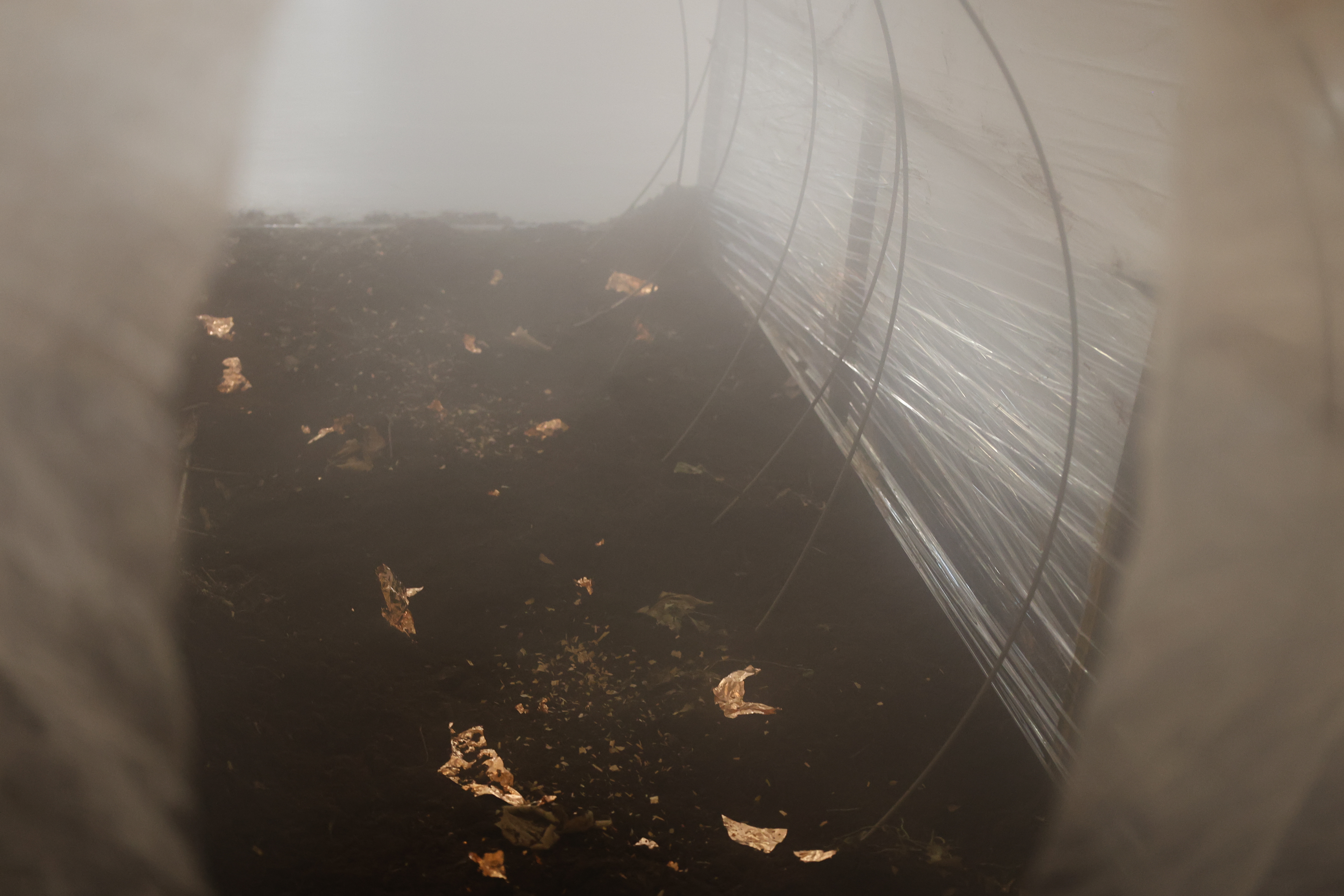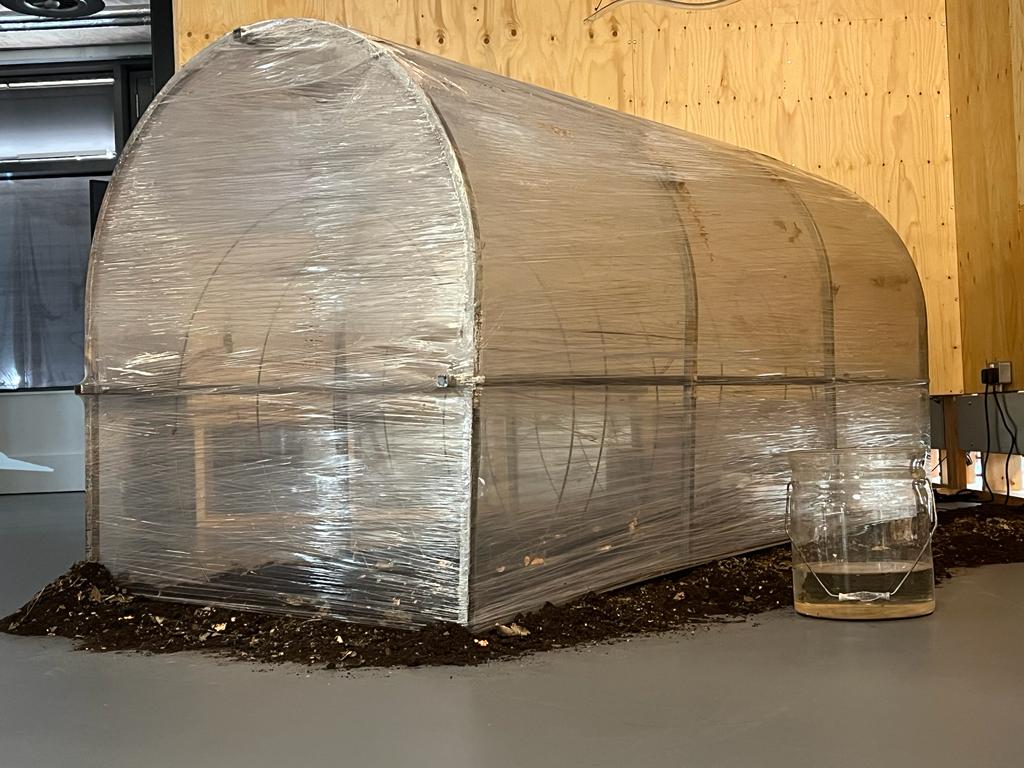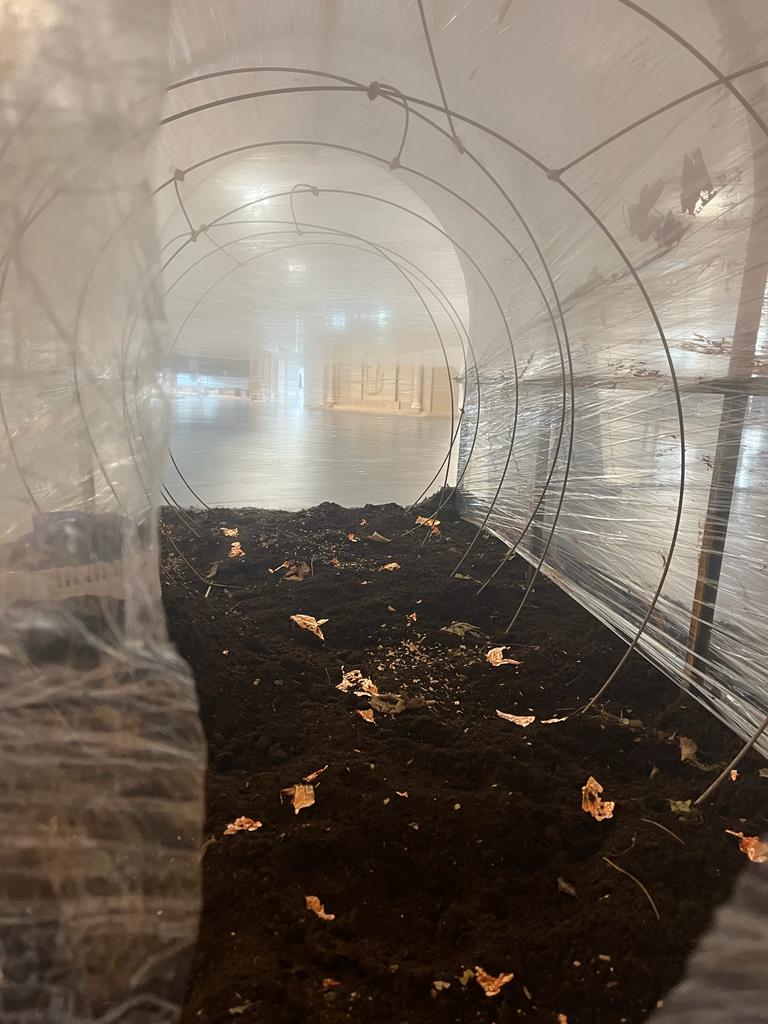 Polyan


2023 POLYANDROGYNOUSTUNNEL FOR CONTINUOUS BARDOS,
steel, cling film, soil, gold leaves, animal fur


In a realm where bodies turn into battlefields, the womb becomes a sacred sanctuary.

This polytunnel serves as a space for communal death, acting as a shelter amid the battleground.

With its nature as a protective structure to cultivate yields it serves as a place to repair the collective traumas produced by the patriarchal, heteronormative and mononormative paradigms.

It is a site of resistance, birth and dying to illuminate the fragility and specificity of articulations of sex, bodies, and natures suggesting new practices of ecological knowledges, spaces, politics.